Planning Your Property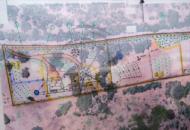 Course not scheduled at present time
This course will be run for group bookings only.
Please email or phone us if you would like us to run this course for your group.
In this one-day intensive course we invite you to take a fresh look at ways of determining the potential of a piece of land (large or small) and at the elements and processes which lead to a sustainable design.
The course will help you to assess land and plan the development of a property to suit your life goals. We'll explore the identification of personal aims, land ownership options, designing for sustained productivity, soil, water, fencing, machinery, taxation management and finance as well as the choice of crops and animals and how to rebuild lost ecosystems.
Bring along your plans and, if relevant, soil and water samples to test and discuss in an interactive learning environment.
This is a good course for those who may be considering a full Permaculture design course but want a taste of what it would be like.
You may like to read this article for some hints about property design.