2014 Ladybird Shiraz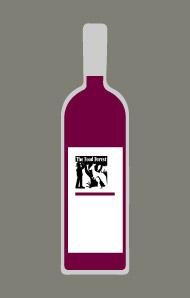 1 bottle: $15
3 bottles (straight or mixed): $45
6 bottles (straight or mixed): $80
12 bottles (straight or mixed): $140
Contact us via email or phone for orders and delivery.
LOW PRESERVATIVE - contains less than 40 part per million SO2
16% alcohol
Approx 9.5 standard drinks
Vegetarian and vegan friendly
Grapes certified organic by OGA Cert number 10367A
We've made a monstrous Red from David Box's black Shiraz, grown in a hidden valley on the edge of the outback past Jamestown. The grapes had so much body David reckoned you should be able to drive a ute across the cap during the primary ferment.
It's a rich, deep red wine with violets, jasmine and walnuts on the nose and violets persisting through the palate and real warmth. Soft tannins will preserveit for years; if you can keep your hands off it!
It is brilliant with a big meal and sensationalwith cheese, dessert or dried fruit.