Planning Your House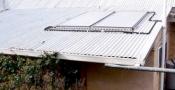 This page discusses the energy consumption of a 'normal' home and environmentally/economically sound ways of providing it.We use the homestead at The Food Forest as a case study.
Hot water
Heating water consumes more than 35% of...
more »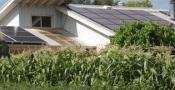 The system for the production of green electric power at The Food Forest comprises 30 thin-film amorphous silicon photovoltaic panels arrayed on the roof of the extension to the homestead.
The orientation of the roof is due north and roof pitch is approx 25 degrees...
more »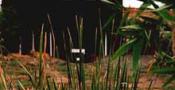 In the driest state in the World's driest continent the average family sends more than 500 litres of water down the drain each day, half of it simply flushing the loo. Having exhausted the Murray we have still failed to adjust the way our homes...
more »
The following submission to the SA Health Commission (now Dept Health) demonstrates the principles involved in designing a reedbed system. Chas Martin, one of the designers, operates as a consultant for the design and construction of reedbeds in South Australia. The design below was approved...
more »