Fruit & Nut Trees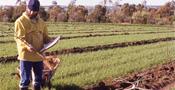 Few things in this life give as much satisfaction as picking a beautiful, juicy piece of fruit from your own orchard and...
more »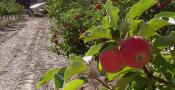 Home gardeners and commercial fruit and vegetable growers have seen disastrous damage done to their crops by heat-waves over recent years. Even plantings with excellent irrigation systems have...
more »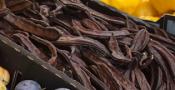 Carob, Ceratonia siliqua is also called Saint-John's-bread or locust bean.
It grows to about 15 m (50 ft) in height and has dark, evergreen, pinnate leaves. The...
more »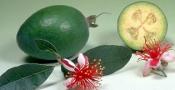 Also known as Pineapple Guava, Guavasteen. Botanical name - Feijoa sellowiana. In more recent times it has been renamed Acca sellowiana.
It is native to extreme southern...
more »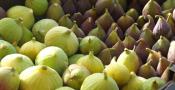 Known as 'The tree of life' by the ancient Egyptians and much enjoyed by Cleopatra and Ulysses, the fig is a wonderful...
more »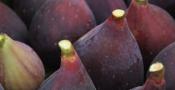 Tony Stevens undertook a project in Association with the SA Rare Fruit Society which seeks to establish a register of varieties true to name...
more »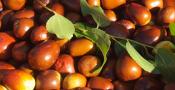 Jujube (Ziziphus jujuba) is one of the species which will handle salt and the vagaries of weather in southern Australia... better than olives. Known also as...
more »