Latest News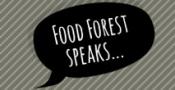 Have a listen to some of the interviews we've done with Radio National recently at: foodforest.com.au/about-us/the-food-forest-speaks
more »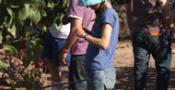 See a fully functioning eco home built from straw-bales, a home garden that produces all the vegetables a family can eat, organically managed orchards in full bloom and the incredible transformation of a stretch of the Gawler River that has been taken back from invasive...
more »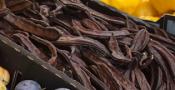 'Carob beans and Jujubes (Chinese dates) - growing fine foods for the future'Public workshop to be held September 4, 2014
The Food Forest has teamed with PIRSA (Primary Industry & Regions SA), Carobs Australia and Perry's Nursery to present a public workshop to facilitate the...
more »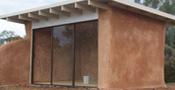 A big thanks and great appreciation to all those who came along and participated in our winter Strawbale Workshop weekend.
Despite the cold and ever-present threat of rain, the weather gods were kind and skies stayed clear long enough for us to complete all of our...
more »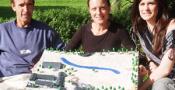 Amber Weissgerber signed up for the Permaculture Design Certificate course at the Food Forest hoping to learn something about sustainable design to help with problems associated with water at a small school in Uganda.
She got more than she bargained for with detailed lectures on water...
more »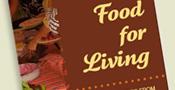 The words describe a wonderful new cook book capturing the recipes used by Chef Cherise Vallet to take permaculture course participants to 'another level'. Cherise's capacity to let the fresh taste, texture and aroma of food speak for itself, creates intense dishes, full of anti-oxidants...
more »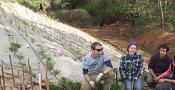 The monster erosion hole in the south bank of Gawler River absorbed 1300 tonnes of earth, 300 tonnes of rock beaching and has been successfully revegetated with 2600 plants of some 20 locally indigenous species, arrayed up the bank according to their floodability and drought...
more »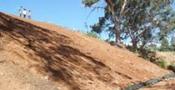 Major erosion of the South bank of the Gawler River due to the redirection of the river by a massive log jam, has been repaired through a partnership between the Adelaide and Mt Lofty Ranges Natural Resources Management Board and Gawler Council along with the...
more »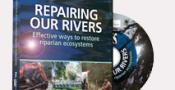 With the help of the Adelaide and Mt Lofty Ranges NRM Board and the Gawler Regional Natural Resource Centre the Food Forest has produced a 40 minute film showing effective ways of restoring the seasonal rivers that flow into St Vincent's Gulf. 
The film will be...
more »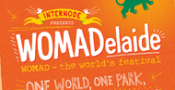 Is there enough food to feed the world's growing population? What impact might climate change, water shortages, poor soils and crop disease have on Australian agriculture in the future? Does science have the answers to these questions or do we need to change our attitudes...
more »